Veröffentlicht am Donnerstag, 25. August 2016 von Peter Roth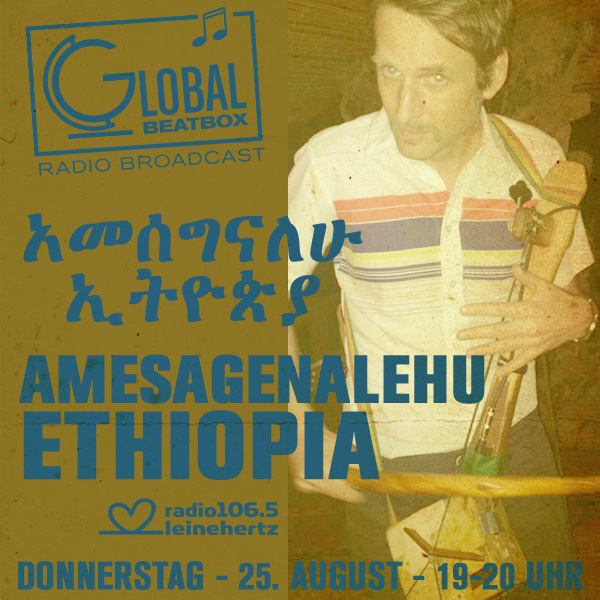 Donnerstag, 25. August von 19 – 20 Uhr
Global Beatbox mit Peter Roth
auf Radio Leinehertz 106.5
PLAYLIST
Tilahun Gessesse: Lanchi Biye (Philips)
Alemayehu Eshete: Yelebene Bitayew (Amha)
Paddy Gwada & the Ashantis: Come On And Do It (Amha)
Tilaye Chewaka: Ney Telakign Wofe (Philips)
Muluken Melesse: Kecet Esewa Bicha (Kaifa LP)
Muluken Melesse: Ye Menjar Shega (Kaifa LP)
Wubishet Fisseha: Marie Marwolela (Amha)
Alamin Abdella Latif: Mikir (Philips)
Zenebetch Tesfaye & Lemma Gebre Hiwot: Asha Gedawo (Philips)
Lemma Gebre Hiwot: Jiw Jiw (Philips)
Tsehai Endale: Abeba (Kaifa)
Beyene Fire: Shelel Beliyo (Asteh)
Tadele Bekele: Fikir Lenuroye (Philips)
Mahmoud Ahmed: Tizita (Philips)
Muluken Melesse: Tezetta (Kaifa LP)
Muluken Melesse: Jemeregne (Kaifa LP)
Veröffentlicht am Mittwoch, 24. August 2016 von Peter Roth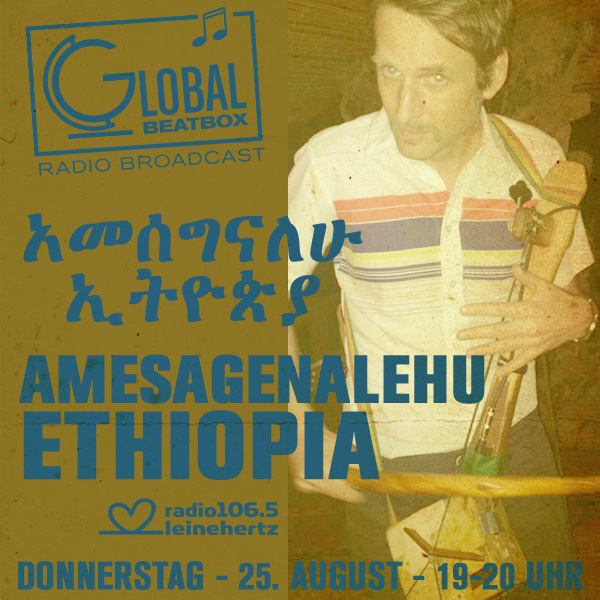 Donnerstag, 25. August von 19 – 20 Uhr
Global Beatbox mit Peter Roth
auf Radio Leinehertz 106.5
Veröffentlicht am Freitag, 29. Juli 2016 von Peter Roth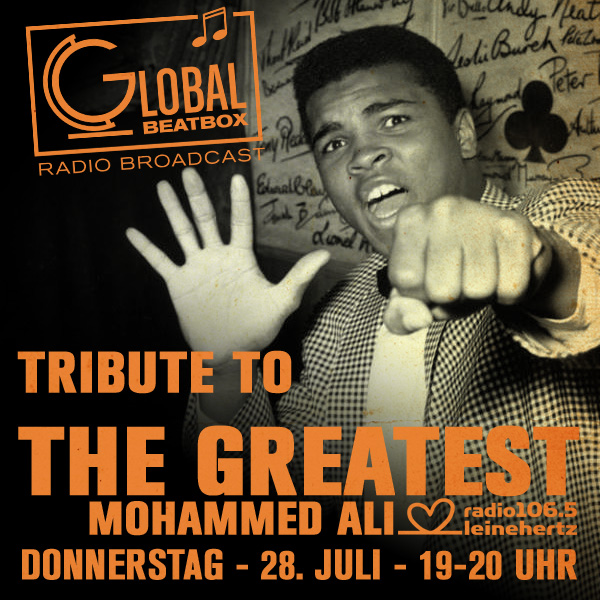 Ein kleiner musikalischer Abschied des unlängst verstorbenen Muhammad Ali – Peter Roth & Stereopaul haben allerlei Platten im Gepäck, auf denen Ali`s Können und Auftreten im Ring bejubelt wurden – einschalten & mitfiebern bei den Kämpfen!
Donnerstag, 28. Juli von 19 – 20 Uhr
Global Beatbox mit Oliver "Stereopaul" Müller und Peter Roth
auf Radio Leinehertz 106.5
PLAYLIST
Alvin Cash: Ali – Part 1 (Midway)
Jimmy Sinclair: Cassius (Fire)
Maytals: He´s The Greatest (Randy´s)
Clancy Eccles: I Am The Greatest (Sir Mike)
Frank Cosmo: I Am The Greatest (Blue Beat)
Mr. Calypson: Muhamed Ali (Jump Up)
Dr. Alimantado: Return Of Mohammed Ali (BB)
Jorge Ben: Cassius Marcellus Clay (Philips LP 'Negro É Lindo')
Trio Madjesi: 8e Round (ASL)
Dennis Alcapone: Cassius Clay (Jackpot)
Dennis Alcapone: Mohammad Ali (Magnet)
Don Covey: Rumble In The Jungle (Mercury)
Alvin Cash & the Registers: Doing The Ali Shuffle (Mar-V-Lus)
Prince Buster: Ali Shuffle (Voice Of The People)
Mohammad Ali: I´m The Greatest (Ali´s Bicentennial Freedom Song) (Crimson Dynasty)
Derrick Morgan: Black Superman (Muhammed Ali) (Attack)
2 Kommentare
Marion Pape sagte am 10. August 2016:

Hallo,
was muss ich machen, um mir diese playlist anhören zu können? Geht nicht gips nicht 😉
Gruß, Marion

Peter Roth sagte am 10. August 2016:

Au weia, vergessen! Sorry…
Danke für den Hinweis und das Interesse!!
Voilà, viel Spaß beim Hören 😉
Veröffentlicht am Donnerstag, 14. Juli 2016 von Peter Roth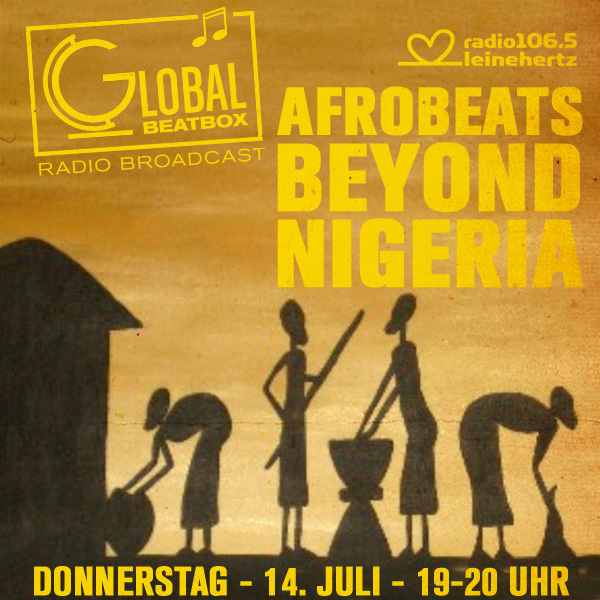 Donnerstag, 14. Juli von 19 – 20 Uhr
Global Beatbox mit Horst Grillo
auf Radio Leinehertz 106.5
PLAYLIST
01 Ebo Taylor…Nsu Na Kwan…Strut
02 Dele Sosimi… E Go Betta… WahWah 45s
03 37th State (feat. Tony Allen, Dele Sosimi) Alaye…Mo´Zik Records
04 Inemo Afro Funky Beats…O.A.U….Black Mango Music
05 Gyedu-Blay Ambolley…Kwaakwaa…Essiebons
06 Professor Wouassa…Doumadem…Chiz
07 Professor Wouassa feat Ebo Taylor…Serema…Chiz
08 Atongo Zimba…Oor ma´asiga n ´kerima…Hippo Records
09 Gyedu-Blay Ambolley…Toffie…Essiebons
Ein Kommentar
Marion Pape sagte am 10. August 2016:

Das war eine tolle Mischung verschiedener Afrobeat-Stile! Die Sendung hat mir ausnehmend gut gefallen, besonders die Schweizer Gruppe Prof. Wouassa. Auch Atongo Zimba ist wunderbar schräg und besonders. Das Tony-Allen-Stück lässt kein Bein ungetanzt.
Horst, du bist Spitze! Super merci vielmals!
Marion
Veröffentlicht am Sonntag, 10. Juli 2016 von Stereopaul
Am 22. Juni verstarb, im Alter von 72 Jahren, einer der P-Funk Pioniere,
einer der ersten Klangforscher am Mini Moog,
der langjährige musikalische Leiter des "Mothership" um George Clinton.
Bernie Worrell spielte auf weit über 100 Platten anderer Künstler und für eigene Projekte.
Eine klitzekleine Kostprobe davon gibt es zu Bernies Abschied heute in der Global Beatbox :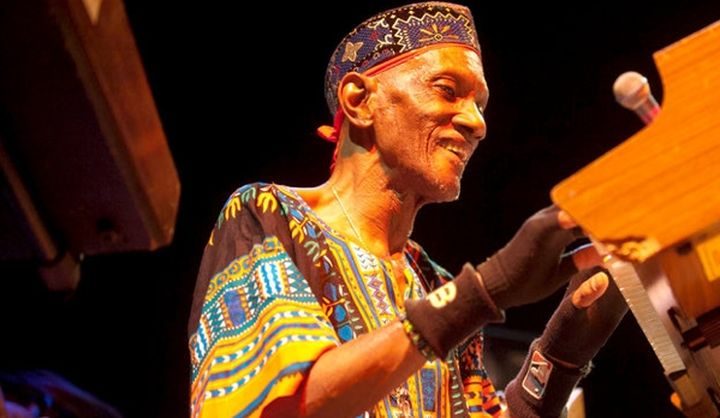 Parliament – flash light 1978
Bernie Worrell – all the things you are 2011
Parliament – Aqua Boogie (A Psychoalphadiscobetabioaquadoloop) 1978
Talking Heads – burning down the house – live 1983
Bernie Worrell – won`t go away 1993
Material : Bernie Worrell & Lori Carson – al that future 1999
Bernie Worrell & Toshinori Kondo & Buckethead & Paradox – humanoid 2007
Praxis – galaxies 2011
Parliament – up for the down stroke 1974
Veröffentlicht am Donnerstag, 16. Juni 2016 von Stereopaul
vor einer Woche erschien, ein halbes Jahr nach seinem Ableben, Allen Toussaints letztes Studioalbum.
Im April, zum Record-Store-Day, gab es schon eine Neuerscheinung eines Konzerts von 1975.
Grund genug für Stereopaul ein zweites mal Allen Toussaint zu würdigen.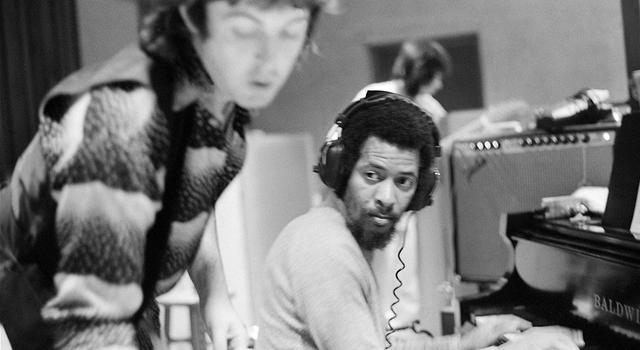 Allen Toussaint – intro / high life ( live 1975)
Allen Toussaint – touch of love (live 1975)
Allen Toussaint – rocks in my bed
the Showmen – it will stand
Irma Thomas – ruler of my heart
Warren Lee – star revue
Diamond Joe – hurry back
Betty Harris – 12 red roses
Lee Dorsey & Betty Harris – love lots of loving
Lee Dosey – things go better with coke
Lee Dorsey – four corners pt1 & 2
The Meters – little old moneymaker
Cyril Neville – gossip
Aaron Neville – hercules
Labelle – lady Marmelade
Veröffentlicht am Donnerstag, 02. Juni 2016 von Peter Roth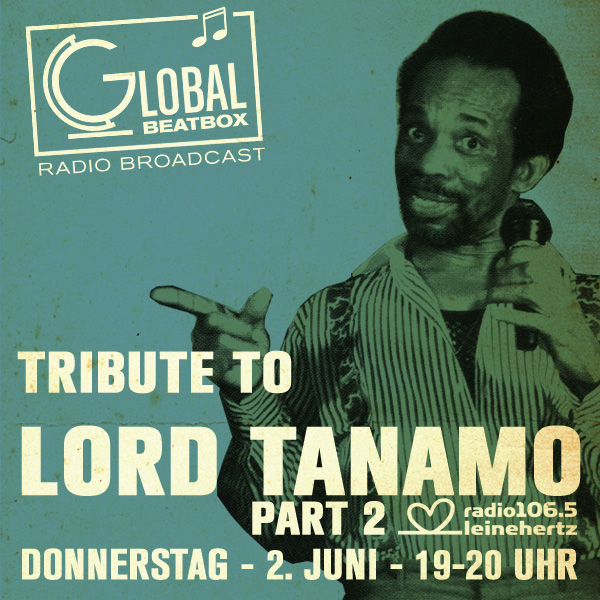 Wie in der letzten Sendung versprochen, folgt in dieser Global Beatbox eine weitere Stunde mit Musik des großartigen Lord Tanamo: Mento, Ska, Calypso & Reggae vom im April gestorbenen Sänger der Skatalites – eine Stunde Sendezeit war einfach viel zu kurz für so viel schöne Musik…
Donnerstag, 2. Juni von 19 – 20 Uhr
Global Beatbox mit Peter Roth
auf Radio Leinehertz 106.5
PLAYLIST
Lord Tanamo: In The Mood For Ska (SEP)
Lord Tanamo feat. Jerome Walter´Conga Drums: Wicked Woman (Caribou)
Lord Tanamo & his Calysonians: Night Cricket (RCA)
Lord Tanamo & his Calysonians: Weel An' Tun' Me (RCA)
Lord Tanamo: I Am Holding On (SEP)
Lord Tanamo: You Belong To My Heart (SEP)
Lord Tanamo: Ol' Fowl (SEP)
Lord Tanamo: I Love You Truly (Caribou)
Lord Tanamo & Yvonne: Always Wanting You (True Love) (SEP)
Lord Tanamo: Mary Ann (SEP LP)
Lord Tanamo: Television (SEP LP)
Lord Tanamo: Naughty Little Flea (SEP LP)
Lord Tanamo: Woman Smarter Than Man (SEP LP)
Lord Tanamo: Daddy (SEP)
Lord Tanamo: Take Me Back To Jamaica (SEP)
Lord Tanamo: Keep On Moving (Studio One)
Lord Tanamo: Come Down Off Your Pomps And Pride (Third World LP 'Calypso Reggae')
Lord Tanamo: Chine Man From Mobay (Third World LP 'Calypso Reggae')
Lord Tanamo: My Sweet Jamaica (Third World LP 'Calypso Reggae')