Global Beatbox 063 (12.06.2014) A Trip to Brazil!
Veröffentlicht am Donnerstag, 12. Juni 2014 von Peter Roth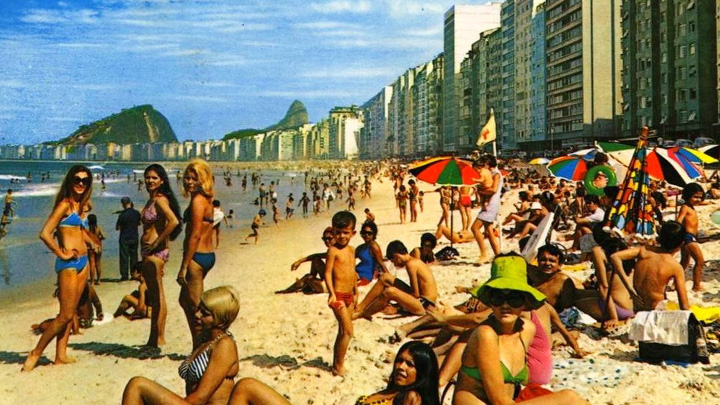 Die Global Beatbox steht während der WM ganz im Zeichen des Gastgeberlandes und natürlich besonders dessen Musik.
Die erste Sendung unseres Trip to Brazil unter anderem mit partytauglichen Bossas der 60er und 70er aus der neuen Brazil 45s Vinylserie des englischen Plattenlabels Mr. Bongo. Am Mikophon ist Peter Roth.
Donnerstag, 12. Juni von 19 – 20 Uhr
Global Beatbox mit Peter Roth
auf Radio Leinehertz 106.5
PLAYLIST
Luiz Henrique: A Trip To Brazil (Verve LP)
Wilson Simonal: Pais Tropical (Odeon)
Claudia: Deixa Eu Dizer (Mr. Bongo / Brazil 45s 01)
Cizinha: Prá Fazer Um Samba (Mr. Bongo / Brazil 45s 01)
Abilio Mandel: Luiza Manquim (Mr. Bongo / Brazil 45s 02)
Samjazz: Nega, Neguinha (Mr. Bongo / Brazil 45s 02)
Juca Chaves: Take Me Back To Piaui (Mr. Bongo / Brazil 45s 03)
Noriel Vilela: 16 Toneladas (Mr. Bongo / Brazil 45s 03)
Sonia Santos: Speed (Mr. Bongo / Brazil 45s 04)
Salinas: Tenha Fe Pois Amanha Um Lindo Dia Vai (Mr. Bongo / Brazil 45s 04)
Os Originais Do Samba: Tenha Fe, Pois Amanha Um Lindo Dia Vai Nascer (Mr. Bongo / Brazil 45s 06)
Boogaloo Combo: Hot Pants Road (Mr. Bongo / Brazil 45s 05)
Miguel De Deus: Black Soul Brothers (Mr. Bongo / Brazil 45s 05)
Quarteto Em Cy: Amoralina (Soul Jazz LP 'Brazil Bossa Beat!')
Edu Lobo: Resolucao (Soul Jazz LP 'Brazil Bossa Beat!')
Sylvia Telles: Samba De Uma Nota So (Soul Jazz LP 'Brazil Bossa Beat!')
Gilberto Gil: Bat Macumba (Soul Jazz LP 'Tropicália')
Gal Costa: Vou Recomecar (Soul Jazz LP 'Tropicália')
Jorge Ben: Take It Easy, My Brother Charles (Soul Jazz LP 'Tropicália')
Os Originais Do Samba: La Vem Salgueiro (Mr. Bongo / Brazil 45s 06)